New Village Park
2400 St. Albans Way, Kalamazoo, MI 49048

269-381-3828
Now accepting applications for our waiting list
Constructed in 1972 as part of a unique HUD initiative in modular housing, New Village Park represents the preservation and comprehensive rehabilitation of 152 units of family housing with spacious floor plans, central air-conditioning, and full basements. The site is located on a leafy 18-acre campus with extensive open space, and will include a swimming pool and playground, a brand-new community garden, and a Neighborhood Network Center that offers job training, computer classes, and exercise programs for community residents.
The rental or lease of this property must comply with the City of Kalamazoo ordinance regulating the use of criminal background checks as part of the tenant screening process to provide individuals with criminal backgrounds a fair opportunity. For additional information please contact the City of Kalamazoo Civil Rights Board.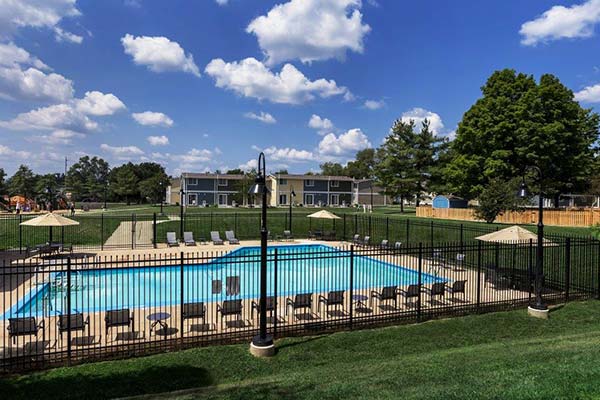 You Make Housing Possible!
Be a part of long-lasting and transformative change!
Learn how you can help LIFT change lives by creating and maintaining affordable housing in Kalamazoo.
Donate Now