Azure Heights Apartments
3102 Barney Road, Kalamazoo, MI 49004
Now accepting applications for our waiting list
In operation since 2005, Azure Heights includes 10 one-bedroom apartments for persons with a disability. The single-story units are fully-accessible and the property features ample parking and an on-site community room. In addition, 24-hour services for residents are contracted through Integrated Services of Kalamazoo.
The rental or lease of this property must comply with the City of Kalamazoo ordinance regulating the use of criminal background checks as part of the tenant screening process to provide individuals with criminal backgrounds a fair opportunity. For additional information please contact the City of Kalamazoo Civil Rights Board.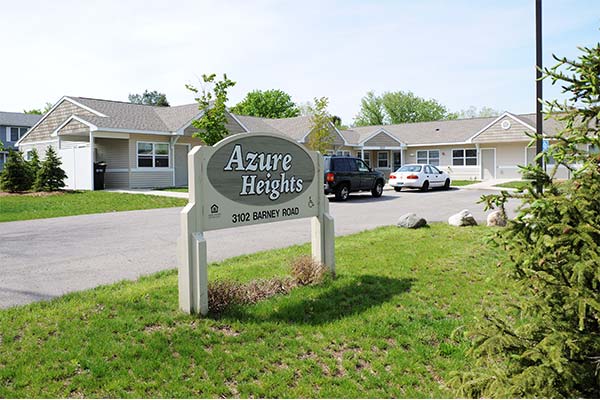 You Make Housing Possible!
Be a part of long-lasting and transformative change!
Learn how you can help LIFT change lives by creating and maintaining affordable housing in Kalamazoo.
Donate Now